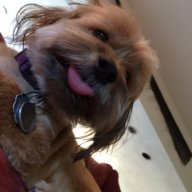 Joined

Apr 26, 2016
Messages

341
Nebulae

112
Ok, so just a few hours ago my account was fine, I could post and not lag.
Now, when I post and try to view threads, it takes on an average of 10 min to load the page.
BUT when I log out, everything is smooth and fine.
I think I am being targeted by the coder or an admin, so, could an admin please check the change logs to the sites to see what admin added the lag code, as this is wrong.