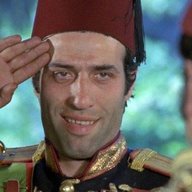 Joined

Apr 30, 2016
Messages

2,476
Nebulae

2,383
@Crabcus
@Yoshi
@external
@YOU ARE A PIRATE
@Warwick
@The Red Devil
@Nova
@Spitfire
@Onur
@Larom
(I know, thats a nope from you but what ever)
@Adriano
and the other people who play Civilization v, I am going to make a tournament, I only wrote down the people who plays civ in my friend list, if you are not in that list please just send a post "I wanna join" and add me on steam! For the people who I added, if you wanna join just say yea, I will detail this but first
@Blackquill
if thats not allowed please lock .).
Amateur League will be in Prince difficulty
Normal League will be in King difficulty
Pro. League will be in deity difficulty (this might be changed to immortal because it might be really hard for some people)
just please let me know! I love civ and would like to make this tournament come to life! just send a post and let me know.. Thanks for reading/joining/etc..
The people who accepted to join the tour.
External:0pt
Dark hunter: 0pt
Selim: 0pt