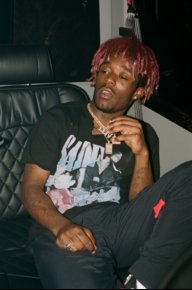 Joined

Apr 26, 2016
Messages

263
Nebulae

393
Pure Lucid Dreaming
What is lucid dreaming?
Lucid dreaming is when you are aware of dreaming.
If you are aware of dreaming, it is possible for you to actually control your dreams!
You can do whatever you want. You can create buildings, you can create your own adventure, you can create your own powers, etc.
The best part about this is that it actually feels pretty real!
How to
It is not easy to explain, so I recommend some videos and sites to look at:
Youtube playlist
for tips and tricks.
! I recommend you watching it, it really helps understanding how the whole process works !
Youtube video
about lucid dreaming, easy to understand!
Wikipedia-siteinformations
for additional information.
WikiHow
for a step by step guide.
reddit
on lucid dreaming, got everything!
TIPS: 1. Wake up a few hours early/4 hours after you go to sleep and stay awake for about 5 minutes. I have the greatest success rate with this method. I usually wake up, go to the washroom, then go back to sleep.
2. If you feel as though you are about to wake up, spin in circles. 98% of the time this keeps your lucid dream going.
3. Keep a sleep journal. Record your dreams every morning as soon as you wake up. I know this seems kinda stupid (especially to the guys), but it works. Eventually you will start to remember your dream automatically.
4. When you are going to sleep, say to yourself "I will have a lucid dream". I did not have much success with this method, but you might.
What to do in your dream
Here are some ideas you can try in your lucid dream:
- Create a big city and fly over it.
- Create surreal buildings and structures.
- Jump into the universe.
- Summon your most hated person and kamehameha him the fuck out of this world.
- Create your own adventure.
- I know you want to do dirty stuff, you perv. But you will probably wake up, when you are going to try it #ScumbagBrain
- Be god of your own universe.
- Be a shinigami and go through your city hunting hollows and shit!
- Sit on a pc and play TF2, yolo! (actually don't do that...)
- Imagine friends
Your turn
Have you ever tried it?
What did you do in your dream?
Tell me your experiences.
Sleep Paralysis Section
Sleep Paralysis is mostly used to cause a WILD (Wake Induced Lucid Dream) and this is one of the more.. Difficult ways, but is the most sensational. You feel many insane things by doing it this way and it's hard to explain what you see and feel.. Just gotta try it
How do you guys feel about sleep paralysis?
Have you ever gone through it?
Do you enjoy it or can you not handle it?
This is the type of stuff you'd see during sleep paralysis, but in real time when you were going through it
I personally put myself through sleep paralysis on purpose because it's extremely exciting, but sometimes I have trouble falling asleep for a night or two and it gives me a restless look all day, but I always have a ton of fun when I do it
Spoiler: How to do it
Make sure the only lighting you have in your room is soft lighting, no bright lighting and keep your eyes closed
Lie down on your back with your hands to your sides, do NOT move
You will feel sensations such as having to scratch something, needing to cough, needing to blink, needing to move at all, you MUST ignore it, literally do nothing
Make sure your breathing is steady, don't speed up unless you need to stop
You'll have to do this for about 20 minutes and after sometimes is where things get difficult
You'll start to have troubles breathing normally, or so you think. You will have a feeling that someone is putting a super super heavy blanket on top of you and it will start at the lower part of your body and go to your head over and over again, don't worry or flip out. Your breathing is normal, your body is just falling asleep while your brain is awake
After you feel like you cannot breath, you'll start to hallucinate and the more you do this the more hallucinating you'll do
i-Dosers
So I've only recently heard about these types of things, but apparently it's the best of both worlds when it comes to sleep paralysis and lucid dreaming. What it does is it will play a set of sound waves to alter how your brain is functioning. There's i-Dosers that will make you feel high, hungry.. Horny (Yeah, it's real) and sometimes even horrified.
They don't actually damage your brain in any way, it's a phenomenon that I'm still learning better myself. These are the steps you need to follow when using an i-Doser
Lay down in your most comfortable place, make sure that the place you're in isn't too cold
Place a pair of headphones/earbuds on and turn the volume up all the way or at least 75% full volume
Place a towel or blanket over your face, this is kinda an important part for some reason
Play the i-Doser and let your brain do it's thing
Here's a few i-Dosers I found for you guys to try and maybe take a quick listen to without actually doing it until you're ready. Remember, if you're distracted these really won't work. Also, don't ever try the i-Doser called "Gates of Hades" :(:(
Please leave any feedback or criticism below, also
@goobypls
wished for me to post this ASAP :p
F&Q:
Q: What if I keep on trying and it doesn't work? I've done all the steps and it's still not working
A:
It's never guaranteed to work, everyone is different and you'll achieve what you want at different paces

Q: How long have you been trying this type of stuff?
A: Since about 2011, when someone from a different place on the internet introduced me to Sleep Paralysis

Q: This is some edgy and gay shit, faggot
A: lol