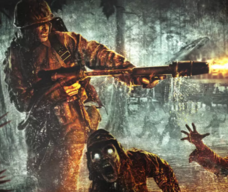 Joined

Apr 26, 2016
Messages

90
Nebulae

37
Here in the UK the revamped doom comes out in 2 weeks, 13th may. Thoughts?
Personally I think it looks rad. shooting mechanics look meaty. The level design looks fluid and non-linear with the exception for the first few levels where you blast your way out of the UAC labs but that was apart of the original doom anyways and it still worked out.
A lotta people have been complaining about the gameplay being slowed down with the optional execution 'glory kill' system but the thing with doom is that it was never quake. You have a lot of freedom in the first three dooms to play how you want to. If you wanna stay back and snipe people from a distance with your shotgun go ahead. If you wanna be a tactic00l marine and go slow and check every corner and crevice go ahead. If you wanna run to the exit room with nothing but your bare hands go right ahead.
There's gonna be a fair bit of content it seems too, with snap-map and multiplayer, collectibles n shit. There's also the levels from the first episode of doom stuffed into the single-player levels too. Like wolfenstein the new order you can play the original if you know where to look.