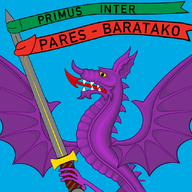 Joined

Jun 15, 2016
Messages

46
Nebulae

69
When ever I join the good ol' HL2RP server, I unexpectedly crash to the desktop, after some random time on the server. I have no idea what causes it, because it won't display any warnings or errors, whatsoever. hl2.exe jsut ceases, and kills itself, and I have no idea why.
Any one of you experienced this crap? If so, how did you fix it?

(And if anyone tells me to uninstall some or all addons, I'm going to fuc- [This Information has been Redacted]).