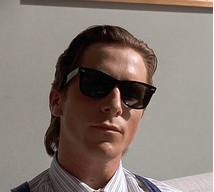 Aboriginal Indigenous American
Joined

Apr 26, 2016
Messages

1,239
Nebulae

5,235
Jan 1, 1936 - A World Divided
Storm clouds gather over Europe.

In Europe, Hitler has consolidated his power and his attention is increasingly now drawn beyond Germany's borders. Mussolini's Italy continues to embark in daring military ventures, while the Empire of Japan stands poised to attack China and dominate within Asia. Almost two decades have past since the end of the Great War, and the world has yet again been divided; a single spark may be all it takes to set the world up in flames.

Host/GM: @cryptic

Dates:


(Times in UK)

Start Date: Monday, June 13
Rules
​
You guarantee you can attend (mostly) to the schedule, and can give a reason should you not be able to attend. (Personal reasons are exempt)

You may only join factions through the national focus tree until world tension is above 60%. This includes forming your own faction, considering that to create a faction, two members is required. (Unless obtained via national foci)

You may not send any volunteer forces or lend leases to a country with an ideology that doesn't match with your current ruling ideology.

Picking nations are first come first serve. No nations are prohibited from being picked, your pick can range from Nazi Germany to El Salvador. To sign up, please post your Steam profile link and your selected country. If your country has already been picked, you will be asked to select another one.

At the beginning of the game (Jan 1, 1936), players will be given a maximum of 5 minutes of "preparation time" to set up their economy, infrastructure, research, and industry. After this brief period, the game will begin at 3 speed. When large wars that involve many players and/or multiple fronts break out, the speed will be lowered to 2 to allow for more focus. Should any connection be unstable and we're unable to play at the preferred speed, the lagger will be politely asked to leave.
Roster
ALLIES
United Kingdom - Rarr/Yetteh
Australia - Tibburs
British Raj - AI
South Africa - AI
New Zealand - AI

AXIS
German Reich - cryptic
Italy - Martska
Japan - Danish Weaboo
Brazil - Silent
Hungary - Medic
Swea Rike - Bandito

COMINTERN
Soviet Union - Dazza/Dallas
Polish People's Republic - CNS
Mongolia - AI
Tannu Tuva - AI

UNITED CHINESE FRONT
China - AI
Communist China - AI

NON-ALIGNED
Mexico - Jamie
Last edited: