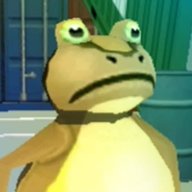 Joined

May 31, 2016
Messages

208
Nebulae

157
I am R40UL, an old Lemonpunch user who used to play a fair amount of HL2RP back when it was still alive.
I stopped playing and seeing the forums for a pretty specific amount of months and when I came back I was pretty dissapointed it was gone.
But hey, I found out about this site which I was told is pretty much the new LP, and I was glad to hear about that!

I hope Nebulous is just as friendly and "dank" as LP used to be, because if that's the case I'm totally staying here, and even going to play HL2RP again (When I get a new PC, the one I currently have barely runs HL2), since it's probably going to be the only "playable" server I'm going to find on all of GMOD.

But yeah, hello to everyone!