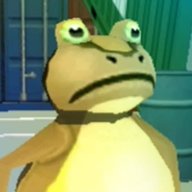 Joined

May 31, 2016
Messages

208
Nebulae

157
This is simple, just say how you usually interact with users and post on Nebulous.
Do you tend to be helpful? Are you mostly using irony? Do you shitpost every 0.5 seconds? You like to go roasting users? Being funny or creative and earning that Nebulae? Are you inactive and rarely post but when you do it is usually gold?
Post away!

For myself, I usually like to just be ironic, joke about what's going on in a thread (always remaining in topic), and write long texts whenever I feel like I need to explain something... even if it can be resumed in less than 15 words.
Other times I tend to be extremely serious, but respectful towards everyone, always staying neutral to not go against anyone (which is why I refuse to use the disagree or dumb ratings), especially when I'm in a situation where a possible internet fight can start. I stay away from those, leave them with their own thoughts and I'm done with it.
I also stay away from serious discussions that include a topic I don't know much or anything about, as I'm aware my opinion doesn't belong in those and I have no plans on interpreting things wrongly thanks to my limited knowledge. That is unless I'm there to ask.

But of course, all of this happens depending on the moment... disorder related issues.