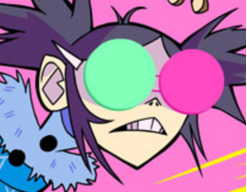 Joined

Apr 27, 2016
Messages

107
Nebulae

237
As title says. Discuss your most memorable SS13 rounds.

For plebs not in the know, SS13 is a indie sandbox Sci-fi game where a number of players take on roles to keep a state-of-the-art (read: rickety piece of shit) space station up and running. All the while, the crew has to deal with disasters such as corporate saboteurs, shitty security officers, Xenomorphs, kill squads, clown invasions, rogue AI, wayward black holes and meteor storms. It's considered a miracle if you manage to survive.

I'll start mine. Firstly, this round isn't your vanilla experience. It's on a server called Colonial Marines (which is 100x better than the game Sega made, mind) where as the name implies, you get to be either a Marine fighting ayyyliums or an alien killing baldie Marines. I was a Marine medic this particular round.

We gear up, get briefed by the XO since there was no Commander and head down to the planet. Round goes pretty standard and contact gets made with aliens. Then shit hits the fan. Thanks to incompetence, an assault on the Xeno hive fails and we fall back to our established FOB with the wounded and the aliens following us. We barely have enough men to defend it, but we don't run back to the Sulaco, our ship in orbit. I should mention that despite being a 2D game about spessmen (spess mehreens in CM's case) it can get pretty hellish fast. People are dying and bleeding and being one of the few medics left I barely had enough supplies to treat everyone. (Squad medics are forbidden to perform surgery by the rules) It gets so bad that I have to resort to ghetto tactics such as feeding people food to restore blood and CPR. I was performing CPR on a Marine that had his lungs ruptured by some idiot who turned a sentry gun's safety settings off when a Commander announced himself.

Thank God. Maybe he can help us, right? Wrong. His first words to the dying and fighting marines on the planet was about how much he loved mom's spaghetti.

Like an omen, the Marine I'm giving CPR to died choking on his own blood the moment the CO says this. As the aliens manage to secure a foothold and start overrunning our defences, the CO continues talking on and on about how much he loves spaghetti. Mom's spaghetti, restaurant spaghetti, frozen spaghetti, all kinds of spaghetti. We scream at him to give the retreat order, but he ignores us and keeps talking. Eventually, we all unanimously agree to retreat ourselves and start packing up to get the fuck out. As we run, the CO won't shut up about spaghetti. A glob of spit knocks me down and the aliens drag me away from my retreating comrades. They hug me and later when I'm about to spawn a chestburster, the last thing I hear is the CO saying he'll make spaghetti for the aliens.

I join the Xeno side, evolve all the way to a hunter by the time the aliens raid the Sulaco and abandon the ensuing fight in the hangar deck to claw my way into the Bridge. A one-alien-army. I kill the entire bridge staff, their guards and personally tell the Commander about how much I love spaghetti by cutting his head off with a tail swipe.

That was a good round. I made myself spaghetti afterwards to celebrate.