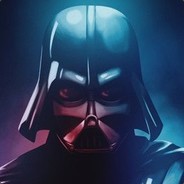 grand poobah of applications
Joined

Apr 26, 2016
Messages

1,901
Nebulae

4,018
Okay, so this is a concept I've taken inspiration from originating on a non-Garry's Mod community. The basic idea is to give shoutouts or appreciation to other members or factions in regards to RP you particularly enjoyed.
You can be as specific or vague as you like given the namesake of the thread is praise. Keep things positive and serious here, please. The point is just to show appreciation for in-depth roleplay scenarios or even funny situations you particularly enjoyed and would like to see more of.
Non-RP praise is also allowed, though the focus is generally on RP itself.
Specific RP scenarios are most preferred.
A few examples from my case:
@Billiam
This is a major call backward, but I really enjoyed all of our CP RP based around Seo-yun and Lisette. That was honestly probably the most in-depth RP I've ever done, and certainly the longest-lasting character arc.
@Lost_Cartress
CP character is hilarious, full stop. Might not always be super serious but it is fun to irritate her.
@key
Know ya don't RP as much as the old days, but Derek was always a classic. Insert Cat-in-the-Hat meme.
Anyway. Post your appreciation here.
Sorry if this has been done before yo.