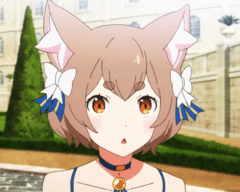 Joined

May 13, 2016
Messages

109
Nebulae

78
The Nexus Project
Establishing Connection…
Hank J. Wimbleton
Is Online.
Transmitting...
Receiving…
Your screen flashes white for second, before you stands a man, he wears red-tinted goggles, and has two dim bulbs lights supporting the only light behind him. His face is covered with long black cloth only having his red-tinted goggles showing. His body is covered in darkness only showing his face. Aside that his voice has been modified to not be recognized, it almost feels as if there were two voices at the same time.
"Bounty Hunters, Mercenaries, Anyone. Greetings. If you're getting this message it's because you're the best at doing your job. After opening this file there's no turning back. If you wish to be in for the job open it, else leave it be now, because you will terminated if you attempt to leave it afterwards."
Transmitting...
Receiving...
Your computer screen goes dark for a split second before opening the schematics to an A.A.H.W Project Nexus Facility. A Chat Opens at the right side of your screen.
Receiving
...
Deimos
Has Joined the Chat.
Deimos
Was
Kicked by Administrator.
Hank J. Wimbleton
says:
This is Delta Site 100. Research center, A.A.H.W.-NP Property. This facility is holds important information about the Nexus Project current experimentation on MAG Agents. We need you to break in and get the info.
Hank J. Wimbleton
says:
This wouldn't usually be a problem but the A.A.H.W has upgraded their software to dodge our current hacking methods. And could take months to break it.
Hank J. Wimbleton
says:
So here's the deal. You need to break in fast and get out as quickly as you broke in. You may have a few days to search the facility. But it's huge, kill EVERYONE, don't have mercy with the Scientists either. They know what they signed up for. You'll be granted a generous reward if you live.
Hank J. Wimbleton
left the Chat.
---------------------------------------------------Game System----------------------------------------------------------
The game will be centered on the use of RNGs (Any RNG is fine, I trust you won't cheat c;), using the common "1d100" or anything that can sub of as "1d100". Any result above 50 (50 included) is a success. The higher the number the more degrees of success and the better the action is done. Ones are Critical Failures (This is Very Very Bad for the one who rolled and sometimes for the whole party [Enemies included] or just the player party), One Hundreds are critical successes (This is Very Very Good for the one who rolled and sometimes for the player party). And I'll add in other factors in as we play.
You're supposed to be experienced professionals you can have 2 Active Skill and 4 Passive traits.
In most cases, we do a turn system where one person goes and than the next person on the list goes after him. When we're in combat.
You're not forced to be human, there are many robots and cyborgs and mutants in the Madness Multiverse, albeit asking if being X is fine before submitting your character file would be appreciated, the plan is that whilst powerful, your characters are not astonishingly Overpowered over the other player characters and that the Enemies are able to put up a challenge.
http://www.brockjones.com/dieroller/dice.htm
for the dice roller, just click the "1d100" buttom. And you'll see the results in a chat box. Or you can use anything else.
------------------------------------------------Character Sheet------------------------------------------------
Name:
Age:
Race (Only Necessary if non-human/mutant, avoid things like "God", "Legendary Super Sayan" or "Mary Sue"):
Physical description (Ex.: Blonde, Blue Eyed, Tall...):
Personality traits (Ex.: Mad, Shy, Fearful of Needles...):
Equipment (AK47, body armor…)
Active Skills:
Passive Traits:
Bio:
(Also if you don't know anything about the lore of this game. It's the Combat Madness Universe. Here's a video about the "combat" in it. Btw I twisted the lore a bit for those who already know about the lore)
(Shit, playback is not working.)
(Also here's a wiki about it too)
http://madnesscombat.wikia.com/wiki/Main_Page
​
Last edited: