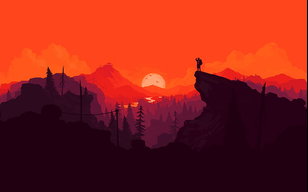 And whole beasts of nations desire power
Joined

Apr 26, 2016
Messages

2,953
Nebulae

5,656
I have resorted to spending half my time in the Starcraft 2 Arcade, here is a brief overview in case you will enjoy it, most of it is free.
Starcraft 2 is a Real Time Strategy set in a galaxy far from Earth. In the Starcraft universe, three main races are constantly at each others throats for survival, with two races tracing their origins from the Xel'Naga, god-like beings who possess immense power.
The three races are as follows:
Terran, essentially the human race. Terran's are all about tech, they harness it in their vehicles and buildings. Being a less-wise race whom have not sophisticated technology, they often engage in long-range combat, with most of their units being ranged. The main campaign characters for Terran are James Raynor, Arcturus Mengsk and Matt Horner, as well as various others.
Protoss, a religious group of beings whom have sophisticated their technology and live in harmony. Each Protoss shares thoughts and feelings with other Protoss, due to their binds to the Khala, a psionic bond. The Protoss usually favor melee, utilizing their warping capabilities to rapidly deploy units. The two major campaign characters for the Protoss are Zeratul and Artanis.
Zerg, a relentless swarm of viscous hive-minded creatures, enslaved by the Overmind, the Zerg are the most feared race in the galaxy. Zerg favour swarm tactics, massing units, with each building being somewhat living. Zerg are feared for the 'zerg rush' term, as their endless supply of units would suggest. The main Zerg campaign characters are Kerrigan and Zagara.
Starcraft 2 is also known for its very competitive matchmaking, though you can only achieve that through paying for the game.