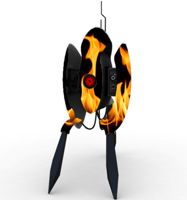 Joined

Jul 3, 2016
Messages

1,595
Nebulae

3,257
Can we archive this one
https://nebulous.cloud/threads/civil-protection-operational-guide.12581/
and remove the "Spoilers" here
https://nebulous.cloud/threads/civil-protection-guide.56339/
for CTRL + F
Spoilers like this one:
this somehow made it out of the spoiler btw.
but put out of spoiler
wait why is this here?
after the orange one but before orange one there are the red ones
idk
remove all spoilers
and this spoiler
this spoiler
this spoiler here is okay
I just wanted to point out that the "i" in not capitalized, like the other ones are.
Why is this in the center? Move it left
Remove this spoiler
What is going on here?
Remove spoiler
Remove or keep spoiler
Why do I still have to say remove spoiler?
Okay and that was pretty much it.
Please, put the content outside of the spoilers.
Also, out of all things that were put in spoilers...
this was not put in spoilers???