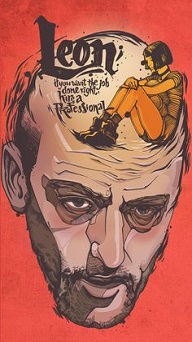 Joined

Apr 26, 2016
Messages

1,042
Nebulae

2,606
Massive green clouds can be seen approaching the city, smog filled with lethal gas waste are threatening the city due to the air-filtration that were supposed to be installed at the outskirts of the city to keep the air breathable never were sent in due time. The massive industrial sector, twenty-four seven hour work shifts, the questionable materials being used, and let's not even speak about the resources being used that were brought here by the Universal Union, it's taking its toll on the City.
Birds from the skies are falling down, a green horrendous smelling liquid pouring out of their beaks; The Civil Administration Board feared this, but have kept it quiet for days. Within a matter of hours, the city will turn into a graveyard.
* * *
​
Overwatch is deployed with an interesting ally, together with the Civil Workers Union, they are dispatched in secrecy; into the sub levels of the Industrial City. To create an emergency camp to where the inhabitants of the city will be moved to. The gas flow into the sewers are turned off, the entrances sealed and the work is set into full motion. - Meanwhile the rest of the City continues their daily life. they must work swiftly before they realize that the birds are just the first to go.
____________________________________________________________________________________________​
​
Citizens are being gathered up into groups, and slowly moved to the sub levels, a prison, their home, rats and Trans-humans. How will this end? Will the Civil Workers Union manage to get the new air filtration system online before anarchy breaks loose?
____________________________________________________________________________________________​
UNFORESEEN SANCTUARY.
.. is a passive role-play player driven event set within the sewers of City Seventeen. You'll be forced down to a place that you once always tried to avoid. The gas removed, the empty hallways filled with what's necessary to keep you busy while the Union tries to restore order at the surface.
There will be possibilities to boost your loyalism, to gather lost supplies, help the Union to restore order by assisting the Civil Workers Union at the surface. The choice is yours. Will you take this opportunity to find new friends to help you get the time go by? Or will you take the opportunity to aid the Union in restoration?

We will set the atmosphere for you, it's up to you to use what we provide to follow your characters path.​
The event is scheduled for: 2016/MAY/13th 7PM GMT+1​