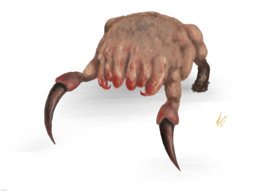 Joined

Apr 27, 2016
Messages

76
Nebulae

56
What was/is your worst fear known? Anyone with a phobia?
Anyone came here to post a cringey joke about your worst fear never getting any nebulae?

I personally have two phobias, nyctophobia (severe/irrational fear of the dark),
and the specific phobia for very deep and large water sources and/or dirty sources(similar to bathophobia, but only associated with deep waters that are deep/dirty enough so you cannot see the bottom)


Please, feel free to share you real fears, phobias, or post a cringy joke you attempted to be witty with! :)
But make sure the jokes are funny.




@Logan exposed

At this point in the darkness, is when severe hallucinations and delusional thoughts kick in and I
most likely end up with a full-blown panic attack, especially if I'm alone. :confused:
Last edited: