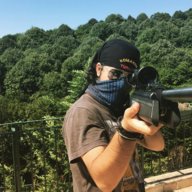 Joined

Apr 26, 2016
Messages

28
Nebulae

16
Ayy wassup. You guys probably know or seen me somewhere. Or not.
I always use Bozkurt as surname IG. I love to lick people so dont be suprised if you see /me licks while you talk with me.
Im a erp dispenser. I usually love and join medical factions. And that highly increases the erp rate so... Put dispenser here.
I talk in russian accent. But i aint russian i must tell you that. Thats cause i learned english with gta 4 nikoo and tf2 heavy.
*Roman calls* Hey cousin it is time we spent some quality time together... Lets play darts!*closes the phone on his face*.
Welp ill look forward to lick and erp you .
PS. I need urgent memes i hope servers go up again so we can meme again. I need my daily dosage... NOW!