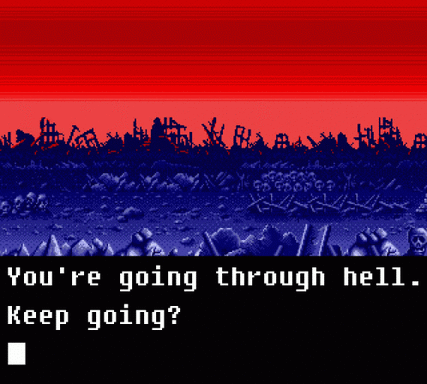 Molecule
GTA RP Playtester
Joined

Apr 26, 2016
Messages

5,269
Nebulae

3,944
I'm bored af rn and I've got a hankering for that sweet, sweet GTA5RP roleplay
(RELEASE DATE WHEN ALEX, I'M STILL WAITING FOR MY CURRENT AFFAIRS EXCLUSIVE INTERVIEW)
and I figured "why not start a thread for discussing character ideas", so we could voice some of the character concepts we've got. I think it ought to be fun and we can discuss shit and maybe if some of us are going for similar shit then we could probably talk to each other and get some plans going for when it releases.
I suppose I'll start;
1. Hugh Chunt - those of you who played in the playtest probably met him already. Reporter for Current Affairs, a local news station/tabloid. Typical sleazebag reporter type, happy to do whatever it takes to get the inside scoop. Plays all the sides and sells his stories to the highest bidder. His name is literally "You/Huge Cunt" after all.
2. The Raven. A couple people ran into him on the first day of the Playtest, the leader of a local bird related
cult
new age faith who is
TOTALLY NOT A SERIAL KILLER STOP TALKING.
I think it'll be fun to play as this creepy, esoteric guy while trying to perform ordinary jobs that completely contrast with him. Like imagine walking into burger shot and just hearing the creepiest guy dressed up in weird garb say "welcome to burgershot can i take your order".
3. Mortimer 'Mortie' Gaunt. Elderly homeless man that suffers with jaundice. Plan is to rely purely on growing stuff/fishing/hunting to survive, probably high on mushrooms. Gonna get him an old camper van that he calls the 'All-In-One'. Ironically when I went to go test my PC to see if it could run GTA5RP and I joined a random server I made him then, and this was the prototype:
5. Joseph 'Mother' Wakefield. Drag Queen character I made in HL2RP brought to sunny Los Santos. I hope to get a bar somewhere, that I can run and be that 'washed up performer that now runs some hinky dink titty bar' kinda vibe.
6.
Dr. Dave Lively. Doctor, nurse, paramedic, whatever at the hospital. English expat now saving lives in Los Santos. A jolly fellow, constantly laughing, takes happiness in everything. An absolute chad.
That's about it for my ideas so far, what about y'all? What've you got rattling around inside your heads?