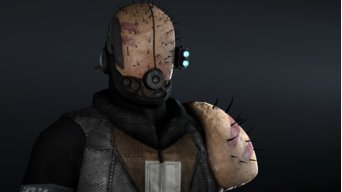 Joined

May 29, 2016
Messages

3
Nebulae

7
------
ACCESSING DATA FILE...
BYPASSING ENCRYPTION KEY : EXCEPTION : ACCESS GRANTED
------
ID: 888
Name: Skylar E. Anderson
SID: STEAM_0:1:53280543
------
Personality: Silly / Serious [ When needed ]
RP History : 3+ Years on HL2RP alone
------
Hello! I am Skylar, better known as 888. While looking for a new HL2RP server after the catastrophe that was the last one, I came across this here server. I hope that I can enjoy my stay here, be involved, and make many friends with everyone. But yeah, not much to say about me... But I hope to get to know everyone here, or at least the ones that can tolerate my existence anyways. Cheerio!