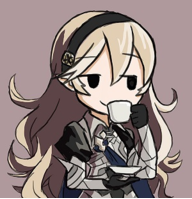 Joined

Jun 1, 2016
Messages

12
Nebulae

13
You see that title? Irrefutable proof that I read grown-up books.
Actually I forgot most of the phrases so I cheated and looked up newspeak but lets just keep that between the 2 of us mkay
Some backstory; about four years ago I joined Catalyst-gaming for their hl2rp server, jump ahead a year later and cg begins its decline. Most of the serious rpers of the community and myself migrated to a new community called Extended-reality, marking the beginnings of a new, prosperous community! Except that it fell right on its face and died. Last I went there it was some kind of furry christian site (I wasn't curious enough to delve much further). Then I fucked right off into oblivion never to be seen again.
UNTIL NOW. Recently suffering from a bout of nostalgia, looked some of my old friends up to find they have a brand spanking new community and it's all shiny and shit'n'everything.
And that's the story of how Renugal brought his grade C- level roleplayism to Nebulous. joy
I spend three days thinking up a good intro and this is all I do
fuck