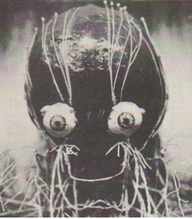 Joined

Apr 26, 2016
Messages

6,965
Nebulae

30,990
Hello ladies* and gentlemen
*it is commonly known there are no women on gaming forums
Doctor Heckyll is here bringing you another quality thread





To celebrate the founding of our new community, and to commemorate LP, I have decided to host the sequel to my thread on LP. As such, make way for:

GTA: nebulous
​
The scope of the game is to fill in the GTA cover art bellow. To participate:
Choose a picture
Choose a number from 1-40
Post bellow obviously!
The community logo was coloured purple, because in its original form it is hard to see against a white background.




​
PARTICIPANTS:

1. @romodomo image
2. @Peter Green image
3. @SHINIXI ;) image
4. @Christian Gear image
5. @Silent image
6. @Ranosh image
7. @Tyrone image
8. @pudsey image
9. @Lord Gaben image
10. @external image
11. @vamure image
12. @CNS image
13. @Twarmew image
14. @RetroPirate1 image
15.
16. @Expax image
17. @ramsey image
18. @Clark image
19.
20. @Legolas image
21. @OTL KeXLogeR image
22.
23.
24. @[KK]Mancom37 image
25.
26.
27.
28. @ecchikawaii image
29.
30.
31.
32. @Thy image
33.
34.
35.
36.
37. @yuusukek image
38. @Maccas image
39. @Lutic image
40. @Postino image


​
Last edited: