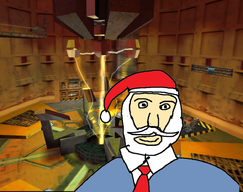 Joined

Apr 26, 2016
Messages

716
Nebulae

2,589
Yes?
Since this is a new start of it all, I guess I shall put up a new introduction as well. Right on...
I'm Gino, 20 years old and a college-student within the field of Biomedical Sciences. That's
what I also ought the main reason for me to seek scientific RP and Willard Industries is a
place which I can call home, for all the scientific related matters.
Now, when it comes to myself, I love to spend my time watching shows on Netflix, listening to
music and being weird around people from time to time. If it weren't for gaming, I wouldn't be
here I guess...
Besides that a few tags:
MAD OF SCIENCE, Culinary artist, scuba diver, gaYmer, ...
If it weren't for all of my friends (especially
@Blackquill
), I would be here or have found this
marvelous haven. So thanks for that.
Yours truely
@Gino :3
~
Last edited: