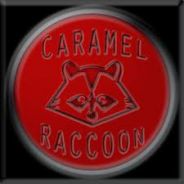 Joined

May 31, 2016
Messages

32
Nebulae

15
Hey, I'm Caramel. I used to RP on Hellzone, made myself at home there, and then it died...twice. If anyone from Hellzone is here, hi, I love you, I miss you, notice me.
I love gifs and I'm going to use them all of the time, don't judge me. If you do, I'll probably cry. My highest aspiration in life is to finally become an OfC on a unit, because every time I get close my dreams are torn away from me by dwindling populations and dying activity, causing a cataclysmic apocalypse on whatever server I'm on. But now I question if I can even achieve this dream, because looking at the name formats for units on this server I am sooooooo confused.
Anyways, uh, yeah, that's about it. Look forward to getting to know everyone except for that one guy who is bound to be a total dick that everyone hates, but other than that let's go!