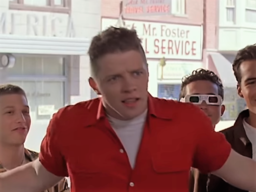 That Northern-English guy
Joined

Jun 10, 2016
Messages

65
Nebulae

114
Hi, I'm Dean. I used to play on the Lemonpunch server a few months back. Some of you may remember me, some not, but either way it's nice to be back and to see a lot of familiar people.

I am currently nearing the end of my GSCEs with only five science exams left. I'm not sure how active I am going to be after my exams, but I will be showing my face every now and then. It's just nice to come back to the server and have a bit of a laugh with my mates. So yeah :) Hello again!

P.S. I will only really be on if a friend or two are playing. Maybe more if I manage to find my love of the server again I remember back in year 9 :)

- Dean.