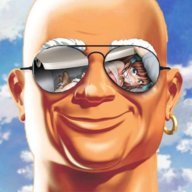 Joined

Apr 29, 2016
Messages

12
Nebulae

18
Hello my friends.
I am Aizer
or Guevara
or Kaki
CP on LP, Commisar in the metro and Narco in Fallout New Vegas.
Now I will proceed to put pics of myself so you can imagine my ugly face while we talk.
This is me as of this moment. Newest pic.





This is me dressed as a Japanese School girl, I made anime real.





This is me dressed as a Japense Schoolgirl that also Joined the SS.




This is me with my Gay lover.





Here I am dressed as las Ketchup.





This is your new wallpaper.


Pics are old, but gold.
I look big because I am 1,95 Centimeters tall.
Thats 6`4 freedom units.
I have been summoned by the spaniards of the community to advance latino interests.
I will try to stay as long as I can.
Love you all,
Flor de loto