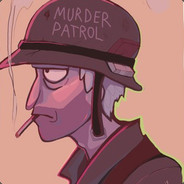 Joined

Apr 29, 2016
Messages

15
Nebulae

21
Enjoy my shitty 'art' and some of my better 'art'. Half of this was me just messing around with random features of Photoshop anyway. If you like this shit then suggestions or requests, whatever you like to call them, I'll do that for you I have lots of spare time. And don't worry I don't cry at criticism so fire away. (Credit to Vasey105 for any posing used in any of my shit).
Splatter Soldier
Comic Attempt
Edgy Slice and Dice Thing
Frundtech Inspired Image
(I know the shadow is off thank Vasey for that)
Ian Moone/I Am Noone
(Literally my first attempt at posing)
That's all I could salvage from Lemonpunch's forums, I'll add more as I go along.
Last edited: