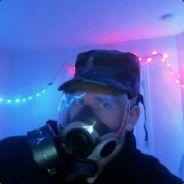 Joined

May 25, 2016
Messages

35
Nebulae

16
Hey my name is Zack Wake. I came from Lemonpunch gaming after I notice the events. (Yes I know I am a month off from that, school and stuff. Please don't shoot.) I joined in this community to see what it is like and see where this is going. I used to be a gold memeber and invested mostly because I thought they had really good and strong content. I hope it is the same here

I mostly like to do
Writing (Not the greatest at garmmar tho)
Roleplaying (We all know the Bard class is the best when the music hurts the party!)
And Playing War Thunder (I'm a simple guy, give me a 50mm Cannon, some AP rounds, something is getting done)

I hope that I can keep my self active over the summer with the RP and afterwords, (Job and training for the Air Force) I make pretty good and lame jokes, mostly horrible puns...

I get better reactions in Chemistry than here. I know their cheesey, but I find them GRATE

Don't like them, I guess sue me for slander.

I pride myself in pretty much nothing.