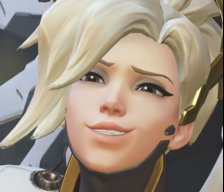 Joined

Jun 8, 2016
Messages

7
Nebulae

6
Hey there! The name I go by now is Queen, but if you know me at all, you probably know me as Queen of Spades or just QoS at some communities. I'm an avid roleplayer, been doing it for about 10 years now, but only recently started in Garry's Mod. I've mostly drifted from community to community, trying to find somewhere to settle down. It's a bit tough, as I've found so far Garry's Mod and its communities seem to be very fickle and short-lived.

As for what I'm doing now in life, it's a bit of a toss up. I graduated from high school about two years ago, taking a bit of a long break from more schooling to save up my moolah! Once I'm financially stable enough to do so, I'll probably pursue something close to IT as my major, or something else that grabs my interest along the way!

Anyways, enough about me. Even though it's my intro thread, I'd love to hear a little bit about you guys. Or you can just say hi, doesn't matter to me!