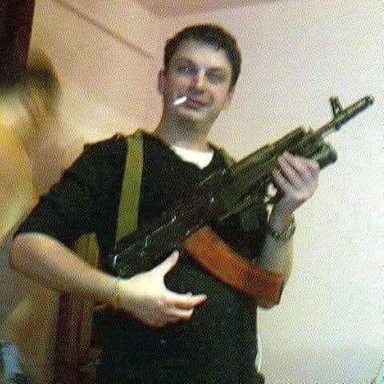 Joined

Jun 27, 2016
Messages

1,193
Nebulae

1,303
Hello lads, Ace 'ere, this 'ere that you lot are seeing is my 'lil story thread yeah? Got this idea from the old lemonpunch website where some lad made a story about HL2 which was up to the community to chose what happens next, this is a 'lil revival of that ole genre, this one is about "hunters" tasked with cleaning the "hot spots" which are nests of biotics, everything from zombies, headcrabs, antlions, you get it, but who should they trust, who should they end, and what they should do.
We have our two "Heroes" here
This chap 'ere is James Orion, loveable fella, lad's from Ireland, you won't usually find him without a ciggie, and several hundred weapons, he represents the rebels, he was sent with a squad of others to take out a nest a few months back, in his struggles, he lost his friend "Harry" to an infected individual, he is now one of the most respected "Hunter" this lad is armed with a FAMAS, a Micro-Uzi, and in desperate cases, even machine guns or shotties.
This Ghost of a man is Dario Marcello, one of the Union's finest Gunmen, he was sent by himself, with limited supplies from the union, to eliminate every damn nest on the planet, the union loves this lad, imported from Italy to City17, he rose the ranks of the union, and showed great potential as a "Hunter" he works alone, exterminating nearly all biotics, his union tag is "HTR-666-SHADOW"
As for me? well, it doesn't matter, does it? that's what I thought, so enjoy this little game, friends, I hope you enjoy it.
[doublepost=1467407446][/doublepost]Like = Vote for James
Dislike = Vote for Dario