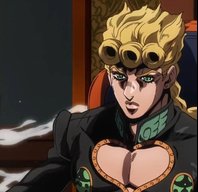 Your neighbourly friendly guy.
Joined

Apr 26, 2016
Messages

1,876
Nebulae

1,371
Heyya, people. So.. today I've gone through the Steam Shop for quite a long time just to come to the conclusion that there's no good games below 10 euro. After being away for a bit and then eating afterwards, I check Steam just to see that the Weekend Publisher Discounts are there.
Now my natural response would be:"SWEET GOTTA GET THEM GAMES FOR MYSELF!"
But something st-- scratch that I am just feeling generous right now and these games which are reduced aren't my types of games anyways. And seeing how the servers are up soon, I thought I should do this.
TLDR: I am feeling generous and I'll be doing a giveaway.
How to enter
[excuse the format I was never good at formats]
I don't know - be creative! Everyone has a equal chance at winning - if you submit something which is actually good. I won't be accepting:"KEK I AM FUNNY MEMEXDDDD" or some shit like that. Just post it in the comments - and please if you make meme screenshots or meme vids, please make new ones. Don't repost old meme vids.
Also, add me in Steam. It'll make giving the prizes easier.
aka make meme videos of my mp time or of roswell aaaAAAAA

Prizessssss [aka you cant read the title edition]
First place gets Hotline Miami I or II, it depends what they want.
Second place gets the game that is left over.
Third place gets nothing ahAHEHAHa, no seriously I couldn't get anything else, but they'll get mentioned, I guess
btw mods if you feel like locking this, i asked
@Blackquill
, so dont lock it you plebs [jk i love all of you staff team #nohomo]
proof:
proof that I actually own the prizes:
http://steamcommunity.com/profiles/76561198041999833/inventory/#753
also, i hold the right to disqualify people from the giveaway. just thought I should clarify this.
Last edited: