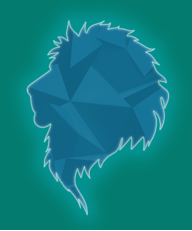 Joined

Apr 26, 2016
Messages

439
Nebulae

261
Welcome!
This is my thread where I post my poses and other generic stuff. I do poses and some graphic design. You can see my most recent poses below! Please, feel free to give me creative criticism so I can improve my work. Also post any ideas you want making below and if I see it/like it I may make it. You can check out some other things I have done, that's not on here, on my here.

Archive
This is where I put my old LP poses.

Picture 1
I made this when FrundTech RP was only a steam group(s). I didn't know much of the lore back then so I went on a whim.

It is based of a picture of a researcher looking at some cracked glass with more researchers in the background doing some tests. It was taken and some rebels got hold of it and made it propaganda I guess? Again it could be very lore inaccurate.

Picture 2
This isn't to do with FrundTech, it is to do with Half Life 2. It isn't anything to do RP wise, more of a poster for HL2RP.

Picture 3
I made this in SFM. This is my FIRST EVER sfm pose so yeah. I tried to change the guys head to Gurrazor's but I couldn't get the right colour for it to work with the rest of the body. Yes, that is D.Trump
ourlord&savour
in the background. Yes, I did get inspiration from the GOD, @Hoovie the Apansenok. Again, tell me what can be improved/changed.

Picture 4
This is a picture I made awhile back. It was all made using skin-able props. It is a man standing around a corner while someone he knows is getting beaten up by a combine. "Anti-citizen, Detain."

Picture 5
So...Star Wars. It was supposed to be clone troopers then I remembered as I rendered it they were the Storm Snow Troopers. Oh well. The Arc's head was fucked anyway, even if I did add more lights.

Picture 6
I had the idea for a futuristic robot boxing arena where humans bet on robots fighting. The one bowing is a Japanese robot, its showing respect.

Picture 7
I made this poster while I had too much free time. I was going to use one of the Meet the Soldier heads but apparently they're all one model and not singular ones so I settled for a heavy one I found.

Picture 8
Last edited: