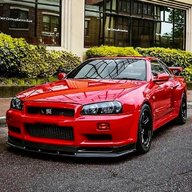 Joined

Apr 26, 2016
Messages

1,076
Nebulae

823
Sup, Im astro.
The better of the two, other one's dead. ( ͡° ͜ʖ ͡°)
ive been playing on LP for a year, im not realy known cause i quitted between that year.
I am known though for being a flamer.. which i am.
i flame more than a flamethrower, Literally.
If you were on the forums at the Tagging 'cunts' Competition on the Forums, You propably saw me between page 4-6 fighting with logan the

.
LOSER
Well, now for some information to make you maybe remember me.
my old chars were
Jack 'Hyper' McMillan Ex-Rebel (Deceased)
Brandon 'Brad' McMillan, Ex-Loyalist (Deceased)
My Current, Only char is Ryan 'Rey' McMillan, a Red-Tier loyalist.
I Came here since im a fanatic of the mod, and planning to continue Ryan's life here, like the rest of the people will with their characters.
Lets enjoy for a better community.
For a better owner... hehe.