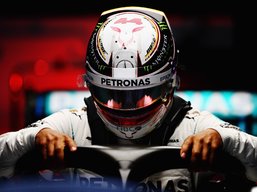 Joined

Apr 26, 2016
Messages

147
Nebulae

187
This is just for fun and I reckon if some people signed up we could actually go ahead and do it. Basically it works as we're going to have a poll and you can vote in deciding whether the teams will be randomly picked or you can choose them yourself, and whatever one wins we'll be deciding by that. All you have to do is write your name down and after a few of you have done so you'll be sorted into teams and you can choose the name etc. It will be played like a bracket
(Right now it will only be Single Elimination but will be changed if alot sign up)
​
Once everybody is in a team and the name is chosen etc there will be a draw to decide who is playing who. There won't be any specific time set for the matches we'll leave it between the two teams to discuss when they can play, once the match is over one of the team members should take a picture/screenshot of the result and post it here and they will be moved up accordingly. The draw of the teams will be posted here when we have got the required amount signed up. Matches will be Bo3's.
Currently Signed Up:
@hi im gosu
-Yunolol#2961
@kekmeister
-kekmeister#21952
@Ranosh
-ranosh#21169
@Lord Gaben
-Heaven#2332
@Jake Vourte
-TheKingdomKey #????
@Mendel
-mendel#11214
@Reinhart
-Voidhound#2172
@silver
-grumpbuttz#1123
@Raouldukejnr
-Raouldukejnr #1637
@goobypls
-thelongdarktest
@Peter Green
-PeterGreen #2966
@Coma
-Coma#21829
@seal
-DrSeal#2789
@Cmdr. Friendly Enginer
-CmdrFriendly#2557
@Chiverz
-Chiverz#2532
@Pikacool
-OxyMorons#1869
@ecchikawaii
-lugor#2550
@Elliot
-Elliot#21354
Last edited: