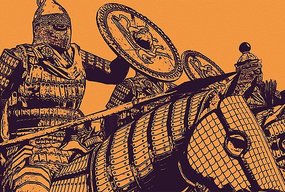 Joined

Apr 26, 2016
Messages

1,869
Nebulae

1,593
DISCLAIMER:
I found all of this below on a Facepunch thread. I take no credit to any of the thread below or any of the pictures made. All of this was copy pasted onto this thread because I think it's a really cool idea.
______________________________________________________________________________
Glory to Arstotzka.
You need to make a promising passport in order to go back to your native country, but also stamp wheter it's Access Granted or Access Denied.
To do this, heres an exploitable to make your own :
And here is both the access denied/granted stamp (transparent)
Now, you might be wondering "What do i fill in there and there ? Wots an ISS ??"
Well, i made a list of what you need to fill in. (Notice : put your name above the photo, accidentally forgot that.)
Here's an example.
Here are the things you can do :
It can be you or someone else, or something that doesn't exist... whatever comes up your mind. You can paste the stamps anywhere and as much as you like, i even made a transparent goodie version just for your pasting needs.
References :