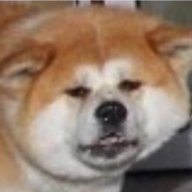 Joined

Apr 26, 2016
Messages

1,040
Nebulae

2,128
Delete if need be, however I just wanted to create a place where we as a community can compile a single location to put suggestions for our new home.
I'm gonna start off with improved mobile support. It's great and all, however there's one thing.
The (poorly) underlined text is supposed to be where you tap to open the alert, per se. However, it's quite hard to tell where to touch. I understand that it's a very minor thing, and the mobile platform is by far not the main demographic. It's just something that's there, and makes the forums more user friendly.