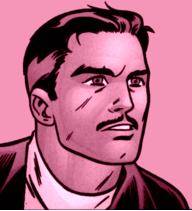 Joined

Jun 25, 2016
Messages

117
Nebulae

361
@Mangiyko
said I should post an introduction, since the Steam Summer Sale made everything relatively affordable for me to come and play with him. I'm honestly not sure what all to say, nor am I really sure I'll be able to find my way around all that fast, but I'm looking forward to getting to know people and maybe developing some characters along the way.
I'm not new to HL2, but I am to the RP aspect of it. Really the only things I know about it is that the realism is real and that Mangiyko spends way too long on applications. I'm a twenty-six year old mum to a nearing three year old who pretty much controls my life and schedule, I run a guild on FF:XIV and ran a long standing one on WoW prior to making the switch from one MMO to the other.
I think I'm done now, because - unless you're interested in knowing what I had for dinner (cereal) there isn't much more to say!