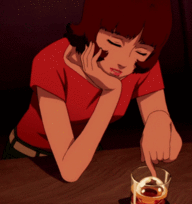 Joined

May 5, 2016
Messages

1,183
Nebulae

1,921
yooo, not many people will probably know me but that's okay!!! You can call me Miru or whatever the fuck

Anyway, the people who do know me will probably have known me as 'glory-hole', and to those people I say I'm so fucking sorry. Moving onto other topics, I love space and literally anything to do with space, Oxygen, overly-tight jeans, listening to weird ass music, and being a fucking dork. Those are just some of the things I have interest in.

I look forward to meeting or re-meet some fucking rad ass people and shitpost and make some friends!!! See you guys in 17 hours!