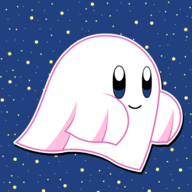 Joined

Apr 28, 2016
Messages

404
Nebulae

215
Here is a little story about how things never work out the way you want them to...
If you will remember this post (
https://nebulous.cloud/threads/post-a-picture-of-yourself.24/page-47#post-64855
) I was supposed to start my climb up the Western Breach of Mt. Kilimanjaro in the middle of July.
Obviously since I am in the Nederlands this didn't and isn't happening anymore....here is why:
Rewind to October 2015 - start to plan the trip with 7 other friends
November 2015 - Finalize costs and start fundraising
January 2016 - Enough support from family and friends to pay for it...
January-June 2016: Preparing, training, spending money on flights, equipment, planning, food, water and also reserving time away from work.
So...everything is ready to go - board plane in Amsterdam June 26th ---- stop in Frankfurt, then stop in Addis Ababa. (The flight cost 2.5k euro (PER PERSON).
Finally arrive in Kilimanjaro International Airport and then the real fun began.
Apparently none of us had "proper" documents (They claimed our Passports and medical documents were fake).
Arguing for hours, left in a room with my friends for hours and finally they came to speak to us.
"We will need payment to verify your documents" - Obviously a scam so we refuse, they say nothing and leave, come back later with some men in blue shirts and caps, "We must move you to different area." (i.e. detainment cell).
So our phones and all our other possessions were taken off us and we were put in a group detainment room for atleast 12 hours, no contact at all.
Then one of the men opens the door, motions us out to come and says they have arranged for us to return to the Nederlands "FREE OF CHARGE" as if it was something we wanted.
So after over half a year of planning and several thousand euros in costs (each), we were told we had to go home).
At the moment my friends and I are making a legal case for corruption/mistreatment but as it turns out we have all left friends and family feeling upset and disappointed that their donations went to nothing.