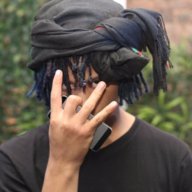 Joined

Apr 26, 2016
Messages

28
Nebulae

97
Well, I guess I'm back for some roleplay, Didn't see any rules for these threads so imma just update for anyone who doesn't know me.

I'm Snowbell, I'm gay, 16 and ready to mingle, I'm looking for a server that isnt afraid of commitment and can deal with being a one night stand. I also live on my own

Back on the old community I was staff on QZ:RP, HL2:RP and EU:RP along with having some pretty high teir characters on alot of them, I've already lead a few factions and had GG base for a long time. you might know me if you know any of my main chars..

Eva 'Snow' 'Nova' Foster
Elizabeth 'Lionel' Cinnavei Brixton
Maximillian 'Max' Westbrook (Or Private 'Maximillian' Westbrook)
Rach'tahh

Anyways I dont really have much to say, the new community looks great!