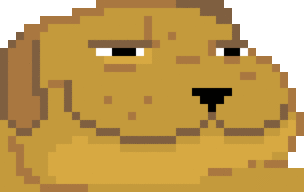 Joined

May 10, 2016
Messages

2,412
Nebulae

4,578
https://www.mgtow.com/
For those of us maple syrup suckers (Canadian), rednecks (Americans), and 'gentlemen' (European), we have went through a tidal wave of changes within our society. The most prominent one (because they are the 'loudest' entity within modern society) are feminists. A rising trend of females who feel empowered, individualists, and "need no man" personalities has shown that women can do it all as long as they are made as "equals" of men. But is it all that it is cracked up to be?
MGTOW is Men Going Their Own Way, or what I like to call 'men'inists as they believe that men are now being suppressed and masculinity in general being destroyed in favor of a more "female" friendly world.
That is all I will say as I do not wish for the OP to seem too opinionated as I believe a good discussion requires some neutrality from the main poster. Those who believe in their own convictions after reading this can research in depth what MGTOW is through the link and youtube video's provided as well as comparing it to current feminist movements. I will post my own opinion after a few others post their own so that others can think about this and post before they are swayed by anything I say.