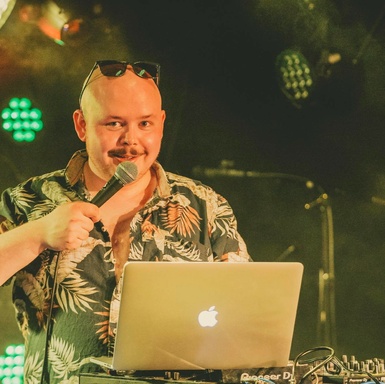 Joined

Apr 26, 2016
Messages

899
Nebulae

3,807
This upcoming month we hope to bring you a satisfying experience on FTRP with less drama, incompetent staff, bugs, and everything that makes your experience negative.
One of the major suggestions we received over the first month has been to change the map. We have been listening to your suggestions but before we switched from chaparral, we wanted to make sure that we had a map that would improve your experiences within the server, and provide a unique and fitting environment to roleplay in. If you find some resemblance to RP_Torrington; that's because it's what we've taken as our starting point. Turtleey is heavily modifying the map in such a way that you get the urban city life, and the wildlife on the outskirts. With all of the buildings within the city being enter-able, and a vast dynamic forest with farms, rivers, cabins, trees, and more.
With the arrival of the new map, the server will be going through many changes throughout the next few weeks. We within the administration team wish to not only staff the server, but also improve it based on your preferences. After surveying the server in its first few weeks, we have learned much about running a server akin to FTRP then we did originally. We plan to capitalize on this by applying our new found knowledge and experience to the server by further fleshing out ideas, and improving on our previous mistakes.
With this in mind we've started working on numerous ideas to make things a bit more immersive, less admin dependant, and overall more enjoyable for you.
- Airdrop
(Similar to H1Z1.)
- Farming
(Being able to grow crops to some extent over a period of OOC days)
- Gas mask overlay
- Injury system
(People being able see how severely wounded you are)
- More misc scripts alongside with more recipes and blueprints
- Create a wide variety of mutant SWEPs/Powers
- TFA Weapon Customization
- Work out a functioning disease system.
- PAC, pet flags, exclusive whitelists and more for premium members.
Yes, premium members will soon be available for nebulous members.
These things are not guaranteed, but by the looks of it the work that
@Zombine
and
@Zak
put into development it is very promising indeed. There are a tons of other stuff that's been implemented over the last couple of days. Feel free to make more suggestions if you feel it would contribute the server.
This is a show-case of one of the mutant SWEPs he's made. There is still some tweaking to be made, and others to be added. This is more or less to show the capability Zombine has as a coder.
The journey to the new map begins with rp_ineu_pass, where we plan to offer you a large variety of mini-events, ranging from large-scale quests with large amounts of players to small situations dealing with a few. To give you more variety, and to test our administration team's creative ability, we have set out on an ambitious goal to provide you with special daily events that will be hosted by some of the operators and administrators within our team. We hope these strings can keep the game play varied, and provide you new and unique experiences every day on this temporary transitional map. We aim to create these daily events at a general time around 6-8 PM GMT 1+.
On the new map there will already be some people living there, and due to this we've decided to have a pre-existing county sheriff of Wallace, Idaho. Anyone can apply for this position. Send your application in a PM to
@Toasty
and
@Mendel
.
​
Application format:



Steam Name

:

Steam ID

:

Link to Steam profile

:

Previous Nebulous bans?

:

How many hours do you usually spend on the server?

:

What would your role be as a Sheriff leading the Sheriff's Department? What kind of hierarchy would you have for the Sheriff's Department?

Do you understand that you are not immune to 'PK's because of your role?

Do you understand that this is a role-play orientated job? Write 10+ lines of roleplay between you and a civilian.

(As in 10 lines of you doing a /me.):

Write 5+ lines of passive roleplay.

(As in 5 lines of /me or /it from you.):

In-Characther Part

Character Name

:

Picture of your character and Description

:

Character back-story (Minimum 3-4 paragraphs

:

How did your character become a Sheriff with the Wallace, Idaho Sheriff's Department? Is your character qualified in any particular skill?

(If yes write 10+ lines of roleplay, related to your specification.)
​
Last edited: