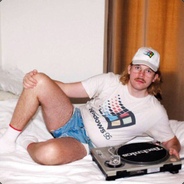 Joined

Apr 26, 2016
Messages

318
Nebulae

160
shittyintroduction.jpeg

Yee, most of you know me from WW3RP. I am thinking of coming back to roleplay as a whole, and seeing as the servers are getting a fresh start, I'm thinking of actually reinstalling gmod again(after having removing like 200gb of gmod) and returning, properly.

I'd love to see a ww3rp once again, and will probably join that if it does end up getting re-released and reworked, have the oldies return and so on.

Soo, I'll be trying FTRP once again, cuz no ww3rp ;c. No more silent forum lurking for me again.