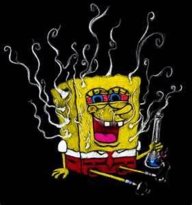 Joined

May 30, 2016
Messages

2
Nebulae

6
Hello, My name is Speedy; Also known as Aston. I've been gaming nearly 10 years now, With at least 4000+ hours between my old and new steam account, I've decided to pickup Garry's Mod after a 6-9 month break. Originally started gmod on the community of LP in 2013, Which then lead to me playing a varity of gamemodes including Basewars, DarkRP and TTT.
As of recently picking up the game again I've been looking for a new gaming community, Which upon I stumbled across this hl2rp which will be the server i will spend the majority of my time on. I'd like to say Hi to
@Wheatley
who is the only face I recognise from playing with me on older community's.
Im a friendly and passive-aggressive play style player, I try to give players a chance to improve my RP experience although I can admit my knowledge of Hl2 is very small although Ill give it a shot and will hopefully improve my skills of RP throughout my time here.
Thanks for reading my Introduction and Ill see you ingame :)
-Speedy