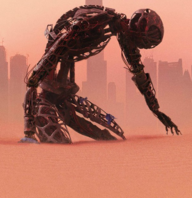 the silent moderator guy
GTA RP Playtester
Joined

Apr 26, 2016
Messages

104
Nebulae

283
(Hello, sorta shit at making introductions, so bear with me)
After taking a brief break, I decided to check nebulous out since HL2 had a lore revamp (which looks great by the way!) and also because FT is back up again (which is something I've played and enjoyed in the past).
Also, for those who don't know me (assuming there are some new faces here), I've staffed & moderated back at LemonPunch for about two odd years before the community reached its unfortunate and frankly, tragic end. Which also brings me to the other point where I'll openly state that I tried to keep the peace at LP on purpose. So for those who do know me and probably hate me for moderating LP in its final revelation, I won't blame you for it, but bear in mind I did what I did because I cared about the forums and not some drama that was something other communities fed on. Needless to say, I'm not sorry for it.
But with everything that's happened, I want to make clear that I don't hold a grudge against anyone here, in fact, I'm actually glad that everyone ended up here instead of splitting off into different communities because you lot are what makes a good community in the first place (at least in my opinion). So hopefully, being here won't feel that different from being back at LP.
Again, I'm mostly giving everything a go rather than staying, but I hope to speak and catch up with anyone I've missed the chance to do so back in TS!