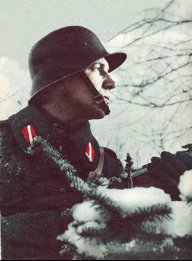 Joined

May 5, 2016
Messages

283
Nebulae

188
So yea, I figured if we have a car thread here, why not a motorcycle thread? Post what you got, want or gonna get soon. I'll start.
Right now I have this RMR24 ''Delta''. Made here in Latvia during the Soviet Union times. My relatives bought it in 1990. As in that time, people had to wait in line, even for years to get a vehicle, so my relatives got this bike because another relative was working in the motorcycle shop and kinda cut the queue and sold it. Anyways, it's a 50cc 2 speed engine that can produce 2 hp and the top speed is around 50 KM/H. I do all the repairs myself, so far I've completely rebuilt the engine and so on.
Right now I am saving for a Honda CBR 125 R. Gonna get my 125cc license soon. Of course, I will keep this 50cc bike too, as it means a lot to me and is like a collector's item.