Joined

Apr 26, 2016
Messages

8,526
Nebulae

34,618
Greetings random people who happen upon this thread, what you are looking at is a thread for anything and everything to do with cars!
This simply includes your favorite car, a sick looking/sounding car you saw, simple car talk; Engine specs, parts, how things work etc.
If there is ever anything you want to post about a car, it is gladly accepted here!
Alright, so lets kick it off with my dream car, the Nissan 350z Z33, preferably the track model.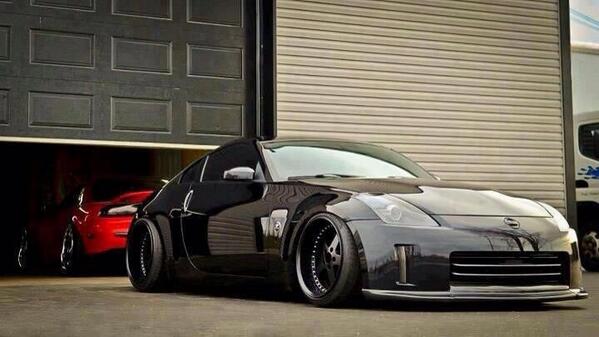 Stock, these things pack a 3.5 liter V6 Engine, producing 287 horsepower, which is rather high for a car of this class, being stock. The engine block, if my memory serves me correctly, is around 210 Cubic inches, although I could be wrong. These things tend to carry around 274 foot pounds of torque, which is also fairly decent for the stock variant.
One day hopefully I plan to buy one of these beasts stock and modify it, the dream would be to swap the engine out for some form of V8, although that can be rather expensive, depending on the model you get. I also wish to install at least one turbo, I think two might be a little bit overkill... Apart from that, I will of course lower the suspension, that is basically normal for these cars, although I will NOT be stancing it. I myself believe these cars do NOT look nice stanced, not at all.
And that's really it, I of course don't know all the parts I one day hope to use, but I have basic ideas in my head.
______________________________________________________________________________________
So really, from here, feel free to post any cars you love, see, or even hate, if it's a car, feel free to post!
I'd also like to tag my car-loving friend in here. @Asstr0
​