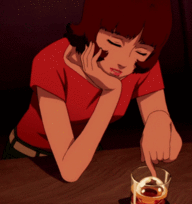 Joined

May 5, 2016
Messages

1,183
Nebulae

1,921
I don't want to be a whiny fucker about this-- but some people have brought up some great points.

The map has gotten bland, very quick as well. The area where citizens are allowed access to is very limited and small-- causing a ton of crowding and lag throughout the map. I love passive-RP a lot, but this isn't the map to do it on, my dudes.

Basically, what I'm suggesting is to maybe cut the event short? It's become boring and laggy with the amount of people in one part of the map. Of course, its mainly the Manager's choice, but I just thought I should say what me and a lot of others have been saying.

Also, the only things happening now are riots and general mingey behavior. Riots are fun the first few times, but it just gets repetitive after awhile. Especially when some of the riots were caused by minge-ish people.