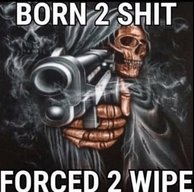 Joined

May 25, 2016
Messages

162
Nebulae

191
Oi boys, Me name is OVERKILL_Dixon, I was a small part of LemonPunch was I was a little kiddo and not a long ago I noticed it was Closed.
I found this server in the browser and decided to check it out, Once I saw some familiar faces from LemonPunch I decided to give it a shot ye?

If I'm not playing Garry's mod then I am either getting bombed, getting ready for exams or there is some Jewish holiday that I must attend with my family
Although my first language isn't English I speak it fluently and write almost as good.
It is summer soon so I will have tons and tons of time to invest into this community hoping for the best.

I DONT DO CIRCUMCISIONS! (yet).