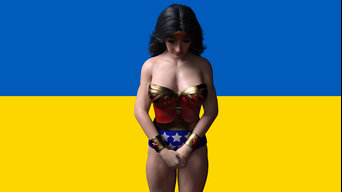 Joined

Apr 26, 2016
Messages

16,201
Nebulae

55,308
So while talking in the WW3 thread, Vein came up (Brought up by myself) And that gamemode was absolutely amazing at the time, based heavily on the old Project Zomboid.
PZ has came in strides since back in the day, and it's hardcore survival instincts are great for what it is.
If enough people are interested, I'm willing to host a serious Roleplay server on PZ, probably a permanent death one, whitelisted so not anyone can just join. I'll post a few videos below to let you see how far it's actually came:
The new animations system:
The animations in my opinion are getting crazy good, and they come out later this month, so it's not exactly far away.
PZ Creative Mode - Town Building
We can mould a map to how we like it - a map litterally designed by and for the playerbase
It comes out just after the animations update later this month.
We could also add a whole manner of mods to push it further.
Cons

I mean with every server, we need to realise there's definently as many cons are there is pro's here. With it being Project Zomboid, the world map is massive which make's it harder for player interraction. There's also that the world will obviously carry on while we're not playing, meaning erosion and such will set it a lot faster and means your early progress could easily set you up in the later game, or be your downfall.
If we get a serious amount of players interested in this, and create forum PM's with me, I'm willing to host it, and run a giveaway for
3 copies of Project Zomboid
out of my own pocket, ofcourse. I don't mind hosting the server, writing rules and doing manual maintenance on it.
If you are interested, or have and CCC, post below. Would love to know what you think and any stories you have of PZ that might interest new folk.
Rules:
Don't mug near or around the safezone
Do not raid safehouses, ask me for permission over Steam
This is a Roleplay server, when you come on, act accordingly
Let me know if you guys have any suggestions for the rules
Last edited: