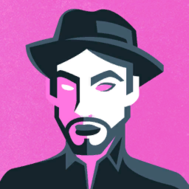 Joined

May 15, 2016
Messages

7,258
Nebulae

5,351
Ive been looking around both FacePunch and Steam for a solution to my problem. So I will ask you guys. My Garrys Mod crashes on the startup loading screen when it says "Finished!". I have no idea why. I have tried the following:
1: Deleting my addons folder and unsubscribing from all addons.
2: Making an exception for hl2.exe in AVG.
3: Restarting Steam.
4: Restarting my computer.
5: Verifying game cache.
6: Deleting TF2.
7: Reinstalling GMod.
8: Reinstalling Steam.
9: Deleting hl2.exe and redownloading it.

I am running Windows 7 Ultimate 64-bit, 16 GB RAM, Intel Core i7-4790k and a Sapphire Tri-X R9 390X graphics card. Any help would be appreciated but I am starting to fear that this is a lost cause.

EDIT: So I reinstalled GMod again, now the game doesnt even start. It does start the hl2.exe process (according to Task Manager) but it is only using 300kb memory. I honestly have no idea anymore.
Last edited: