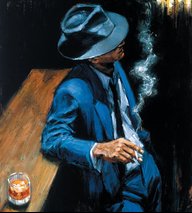 Joined

Apr 27, 2016
Messages

51
Nebulae

28
Post a Picture of your Favorite\The Best
Perhaps make a top 3 if you don't know like example my top 3 :




1.)John Fitzgerald Kennedy
Why because He wanted to fund education, housing, medical care for the elderly, and more. In terms of what he was able to get through Congress, they passed an increase in the minimum wage law, Social Security benefits, and urban renewal programs. In addition, the Peace Corps was created. Finally, he set the goal that America would land on the moon by the end of the 1960s.




2.) Dwight D. Eisenhower.
Much to Eisenhower's dismay, Congress amended the bill and critically weakened its effectiveness.
He Sponsored and Signed the Federal Aid Highway Act of 1956.
Eisenhower worked hard to get the bill passed and it was his favorite piece of legislation.
He Balanced the Budget, Not Just Once, But Three Times.
Despite much pressure to do otherwise, he also refused to cut taxes and raise defense spending. His fiscal policy contributed to the prosperity of the 1950's.


He Ended the Korean War.






3.) Franklin Delano Roosevelt
Because Roosevelt in early 1937 proposed expanding it from nine to as many as 15 justices. Under this so-called "court-packing" plan, which critics derided as a separation of powers violation, a new justice would be added for each sitting justice above the age of 70 who refused to retire. But although FDR's fellow Democrats held large majorities in both houses of Congress, they for once balked at supporting his agenda. In losing the battle, though, Roosevelt won the war